Light and Airy Presets
Professional 1-click photo presets for Lightroom
Transform your phone and DSLR photos in seconds with the exact presets we use at our agency. We've developed these professional light and airy presets working with 1000's of brands, influencers and bloggers to beautify their IG feeds and portfolios.
Download Now $9
Made for Lightroom CC + Lightroom Mobile App (iOS / Android)
Get the look that professional influencers & bloggers all use. Bright, dreamy, clean finishes to any photo in just one-click using our bright and airy presets for Lightroom. Download instantly & install in seconds. Start upgrading your Instagram feed today.
Compatible With
Adobe Lightroom Mobile (iOS or Android)
Adobe Lightroom CC
Adobe Lightroom Classic (inc older versions)
What's Included
9 Adobe Lightroom Presets (in 3 formats)
.dng – Mobile Lightroom
.xmp + .lrtemplate – Desktop Lightroom
PDF Installation instructions
File Types
XMP, DNG, LRTEMPLATE, PDF
Zip File: 40.22 MB
Get this dreamy, bright look to your photos now!
9 presets for Lightroom specifically designed to transform your mobile and DSLR photos in to something magical in just one click! See what our customers have created with our Light and Airy Presets:
Download Now $9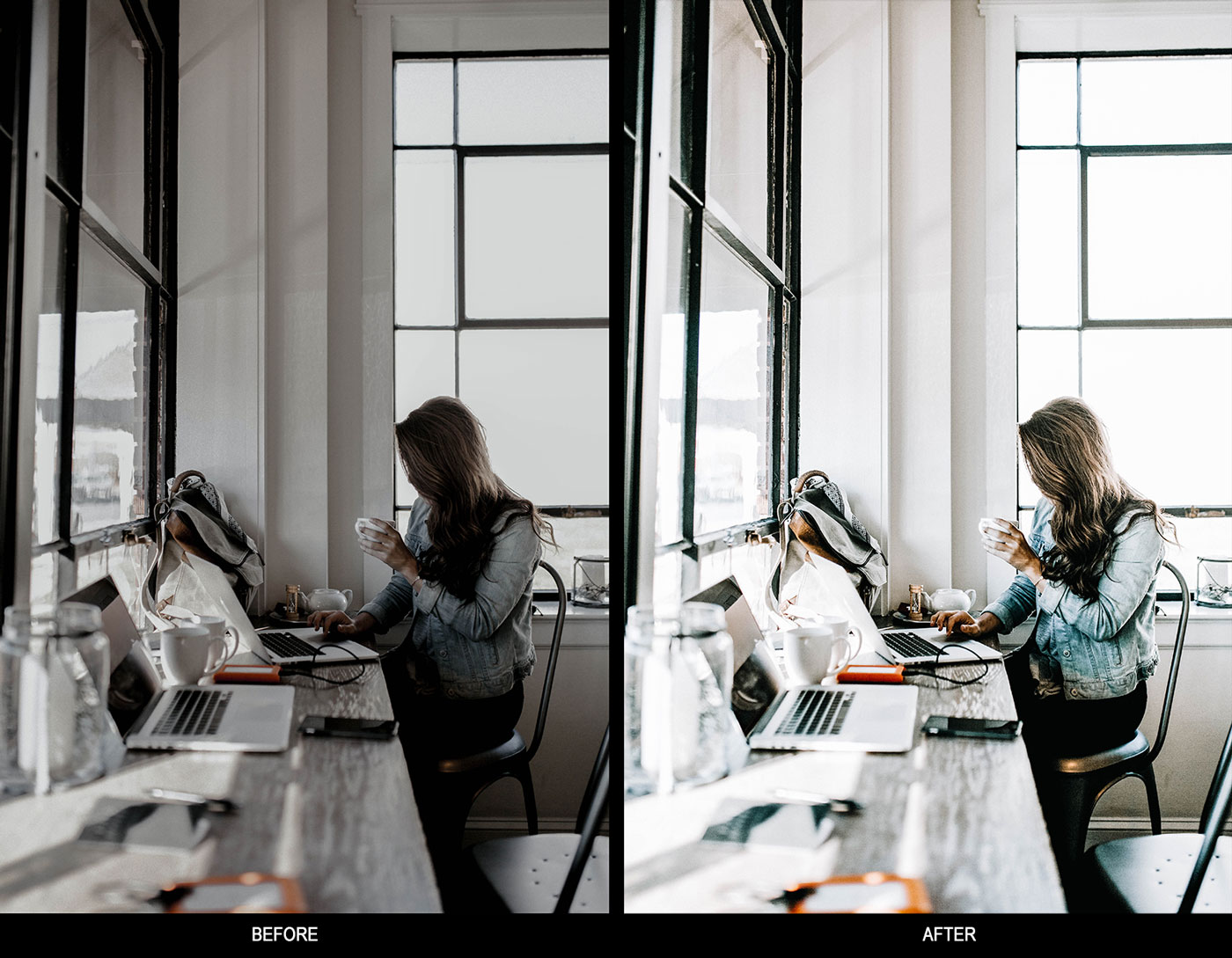 Light and Airy Presets for the FREE Lightroom Mobile App
Our professionally crafted presets have been designed to work with all versions of Adobe Lightroom, including the FREE Lightroom mobile app, Lightroom CC (paid subscription) and Lightroom Classic (5.0-9.0). Transform your photos with dreamy soft colours and bright, creamy skin tones. Save an immense amount of time editing your photos ready to post on your IG feeds in an instant.
Our creative agency has worked for years with brands, influencers & personalities creating marketing campaigns, portfolios and photoshoots that required specific workflows and colour presets to get the best out of the images. We're now making our presets available to purchase; personally tested on hundreds of photos by our team, and perfect for cultivating a beautiful Instagram feed that fits your persona!
Download Now $9
Whether you're a novice or professional photographer, you'll love our Light and Airy Presets. Perfect for portraits, weddings, lifestyle, travel, interior design and child photography. Download instantly & install in seconds. Step up your Instagram game today.
Light and Airy Presets FAQ
See what our amazing customers are saying
Excellent
247 customer reviews
Siorri

"These presets are perfect for anytime we go out on an adventure! Love them."
Monica

"These are amazing! They always fit my photos and it's perfect for a quick edit on my phone."
Sasuke

"I loved these airy filters - so bright! Thank you."
Monica

"These are amazing! They always fit my photos and it's perfect for a quick edit on my phone."
Monica

"These are amazing! They always fit my photos and it's perfect for a quick edit on my phone."